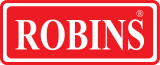 Your shopping cart is empty!
ROBINS TRADING EST
Robins Trading Est. was founded in 1990 as a whole sale company, which was registered in the name of the current owner father that was along time before 1990. Robins Est. known for its unique and exceptional approach of promoting its products via wholesale and retail outlets. Moreover, It is a well known firm, specialized in selling baby products, maternity cosmetics, medical disposable, gifts and house ware.
Robins is also known for its hard working and cooperative employees, which contributed in developing and expanding the business. Our head office is supported by a professional team of more than 100 employees, split between management, administration, and a team of marketing and sales representatives working vigorously on promoting our range of products through a distribution network that covers all market segments from hospitals, pharmacies, and baby products retail outlets.